The Valdez Arts Council is an all volunteer group that is dedicated to bringing performing arts to the community of Valdez.  Interested in volunteering or holding a board position? Send us a message.
President : Maureen Radotich
Vice President: Diane Malone
Secretary & Box Office: Mollie Dunkin
Treasurer:  Christie Scott
Program Director:  Bruce Good
Publicity Director:  Katherine Walters
Historian:  Myrna Dahl
Most of our shows occur at the Valdez Convention and Civic Center.  Tickets can be purchased on our website, and at the door.  The events of the Valdez Arts Council would not be possible without our many wonderful sponsors listed below.
Silver Level
Alaska Tanker Company
Cliff Eames
Dean & Tina Blood
Haltness Equipment
KCHU Radio
KVAK Radio
Petro Star, Inc.
Prospector Outfitters
Rodney Walters
South Central Hardware
Valdez Copper Basin Insurance
YogaCurrents
Funding for the Valdez Arts Council performances has been provided in part by WESTAF (the Western States Arts Federation) and the National Endowment for the Arts.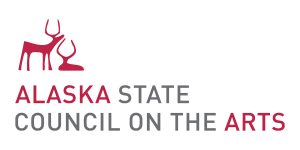 Thank you for supporting performing arts in Valdez!