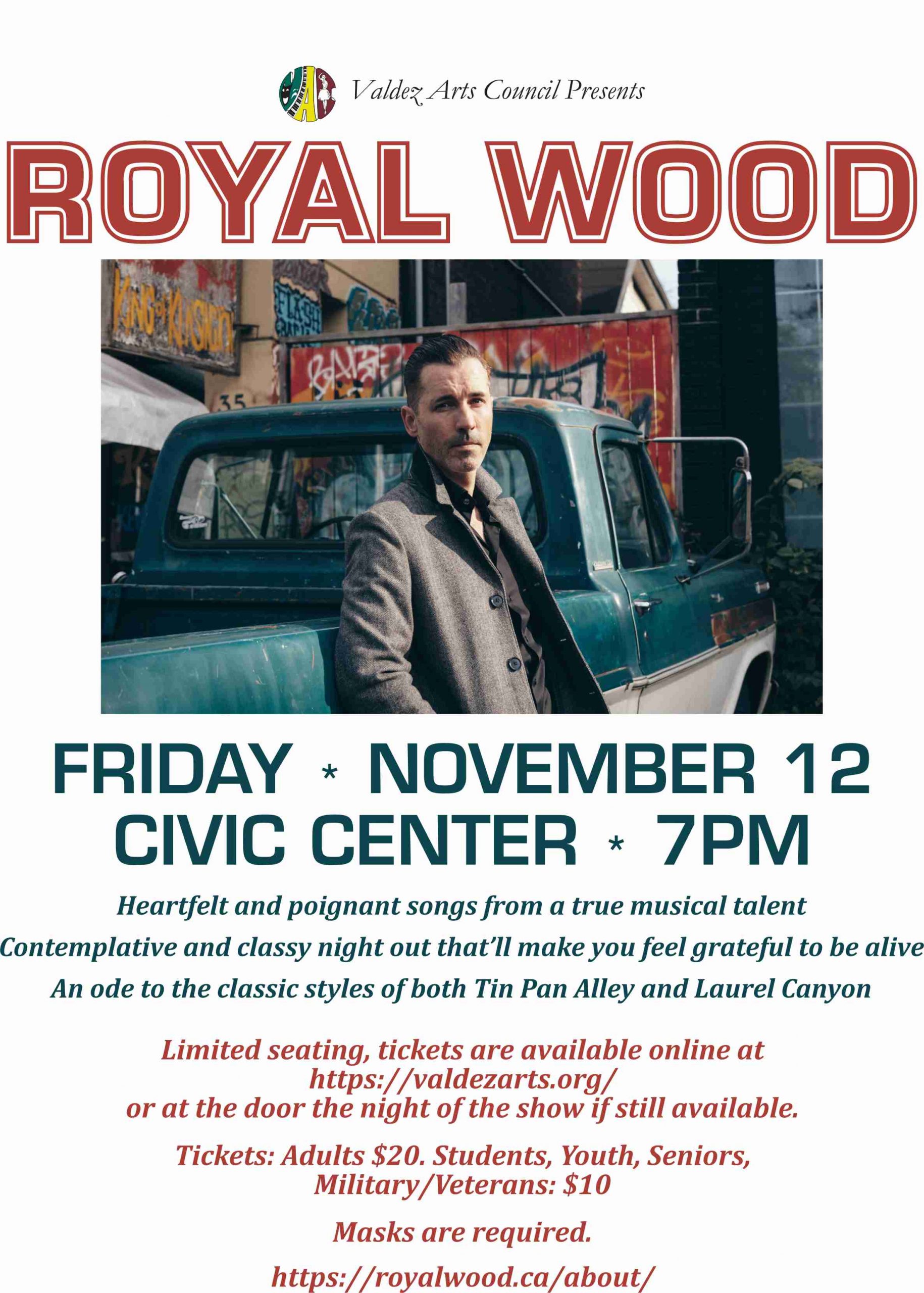 Friday, November 12, 7 PM, Valdez Civic Center
Singer, songwriter, multi-instrumentalist and producer Royal Wood has established himself as a true musical talent. Since being proclaimed Songwriter of the Year by iTunes, Royal Wood has continued to evolve and hone his musical craft – maintaining an unmistakable identity while uncovering and reinventing his sound.
Limited tickets sold, face coverings required.  Purchase tickets online, or at the door.  Tickets available to purchase two weeks prior to the event.
Since 1972 Valdez Arts Council has been an all volunteer group providing quality arts programming to the community.